LEADERSHIP
Meet Our Board of Directors
Susan Lindheim is a retired pediatrician who was based out of Richmond Kaiser Permanente. Over the course of her career, she held a variety of positions which included Site Chief of Pediatrics at Richmond, Assistant Physician-in-Chief of Service and Physician HR for the East Bay, and Northern California Chair of the Diversity Council. Susan has served the community for more than 30 years. Having lived near the Center for over 20 years, she more recently moved to Oakland. She has been a part of East Bay Center for the Performing Arts since the late 1980's when she, her two sons, and her husband took lessons at the Center. Susan finds working as a volunteer very rewarding both locally and abroad. She has recently volunteered on medical missions in Guatemala and Nicaragua. It has been an honor for her to be part of East Bay Center for the Performing Arts family for so many years and to see so many young people, many her patients, benefit from all it has to offer.
Dr. Mayra Padilla grew up in Richmond and San Pablo, California. She graduated from Richmond High School. She is an alumna of the East Bay Center for Performing Arts where she gained a passion for dance and theater. Through these art forms, she learned the healing power of creative expression. Thanks to the support and mentorship she received through the Metas and the Center for Science Excellence programs at Contra Costa College (CCC), she successfully completed her bachelor's degree in Applied Physics from UC Davis and her doctorate in Neuroscience from UC Berkeley. Dr. Padilla worked as a neuroscientist at the San Francisco Brain Institute, SRI International, and Sands Research, Inc. As a result of seeing too few Latinx and Black scientists, Dr. Padilla returned home to take on the role of director for the Hispanic Serving Institution (HSI) Science, Technology, Engineering, and Math (STEM) grant at CCC to encourage students of color to pursue careers in STEM. Today Dr. Padilla is the Dean of Institutional Effectiveness & Equity at CCC. Dr. Padilla has received numerous awards for her work at CCC including the Jefferson Award for Public Service, STEM Woman of the Year from Senator Nancy Skinner, Contra Costa County Women's Hall of Fame for "Building Community" and the San Francisco Foundation's Koshland Civic Unity Fellowship. Most recently, she was featured in the SF Business Times Notable People section as a Champion for Richmond.
Tamina Alon is the Interim Assistant Director for the Policy & Planning and Alliance to End Abuse division of Contra Costa County. Before joining Policy & Planning, Tamina served as the Manager of the Fair Housing Initiative Program (FHIP) and a senior housing attorney at Bay Area Legal Aid's Contra Costa Office. She also served as the Director of Operations at the Family Justice Center. She had two children study at East Bay Center, and has seen it 'change the world every single day.' Tamina has been a teacher for over 10 years and is an advocate for the student-parent and student-families population. She enthusiastically welcomes you to East Bay Center for the Performing Arts.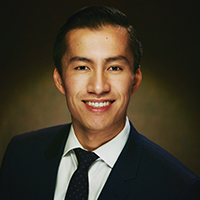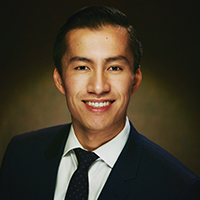 Richard Zhu is an alumnus of the Center, where he studied piano for fourteen years, beginning at the age of four. Richard was active in the Richmond Chamber Ensemble and Richmond Jazz Ensemble, and also attended several summer intensives that were central to the genesis of today's Young Artist Diploma Program. Richard went on to attend college at UC Berkeley, where he graduated with a bachelor's degree in Business Administration from the Haas School of Business while continuing his studies in classical piano with faculty in the Department of Music. Richard is now a Vice President in the Investment Solutions group of Merrill Lynch, where he works with financial advisors across 18 states in the Pacific Northwest and Midwest to deliver the firm's capital markets solutions to investors. Prior to joining Merrill Lynch, Richard spent 9 years at Wells Fargo in progressive roles within the Securities division. In his spare time, Richard enjoys traveling, attending concerts, playing classical piano, and collecting spirits from around the world.
Nicole Barnett is a registered nurse by training and long-time Kaiser Permanente employee. She currently serves in a medical center executive role as Chief Operating Officer and Chief Nurse Executive at the Richmond Medical Center. As part of the East Bay executive team, she leads initiatives on clinical quality, safety and patient care experience as well as strategic community partnerships to execute the mission of the organization.
Nicole brings to her role on the board a passion for service informed by her lived experience as a long time Richmond resident and recipient of services that supported her journey from high school to college to career. She understands the ongoing deep necessity for the types of programs that were afforded her and their impact on making dreams of a better future tangible and accessible.
She is a proud alum of John F. Kennedy High School in Richmond where she was a member of many clubs including Math Engineering and Science Achievement (MESA), the Key Club, a youth led service club sponsored by Kiwanis Clubs, the marching band, symphonic band, and pep band. She went on to attend Oberlin College in Ohio where her loves for knowledge, music and the arts were all further nurtured. She continues to be active in the Oberlin African American Alumni Association today.
Nicole went on to complete her nursing education at Contra Costa College School of Nursing, and holds a BSN and MBA from CSU Dominguez Hills and a Doctor of Health Sciences from Nova Southeastern University. She also holds certifications in clinical nursing and executive nursing leadership.
Nicole and her husband of 35 years have two beautiful and talented children – Daniel who is pursing a degree in psychology and sociology, and Victoria who completed her undergraduate degree in neuroscience and Spanish and is actively exploring graduate programs to deepen her engagement in public health clinical research.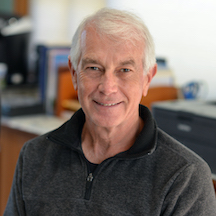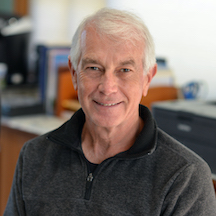 Charlie and his wife, Kristen, have lived in Hillsborough for 20+ years, and have two daughters, Erika and Alexis. A native of Connecticut, Charlie has lived in the Bay Area for the past 30 years. During his free time, Charlie is an avid gardener, hiker, traveler and student of ancient history. With more than 30 years of investment banking experience, Charlie currently serves as Managing Director of Electronics and Industrial Technology at Stifel Financial. Charlie joined Stifel through its 2019 acquisition of Mooreland Partners, where he was one of the founding partners of Mooreland's West Coast practice. Prior to joining Mooreland in 2007, Charlie was a Managing Director and Co-Head of the Global Hardware M&A Group at SVB Alliant and head of semiconductor and electronics investment banking at CIBC World Markets. Charlie's technology investment banking experience also includes senior roles in the technology investment banking groups at both PaineWebber and Prudential Securities. Charlie earned a BA from Swarthmore College and an MBA from the Marshall School of Business at the University of Southern California. He has served on several non-profit boards, including both Lick-Wilmerding High School and AIM High as Treasurer and Finance Chair, and Leadership High School as Audit Chair. We are grateful to have him as a member of our Board of Directors and for the leadership that he will bring to our organization and mission.
John Clawson is a founding partner of Equity Community Builders (ECB) and is committed to responsible development that contributes to the strength and vitality of communities throughout Northern California. ECB is recognized for its expertise in affordable and market-rate housing, historic rehabilitation, sustainable development practices, and management of the development process on behalf of non-profit organizations, including several independent schools. John was a founding member of the Board of Trustees for the Bay School of San Francisco and previously served on the Board of Trustees for Marin Country Day School. John currently serves on the board of Lick-Wilmerding High School in San Francisco, where he is leading the replacement and development of new campus facilities. John earned a master's degree from the MIT Center for Real Estate Development in 1985 and a Bachelor of Architecture degree from Arizona State University in 1981.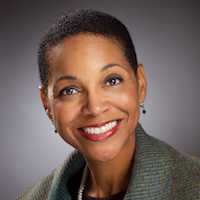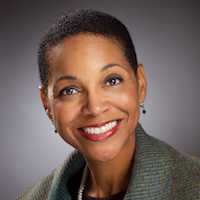 Gail Covington is a Senior Vice President in the Financial Services industry. Assisting affluent clients and families for over 16 years, the core of her practice centers around helping clients protect and grow their financial assets. Gail received her BA from Williams College and MBA from Harvard Business School. She is currently a trustee with the San Francisco Symphony where she serves on the Executive and Investment Committees. Gail is a Bay Area native, and she and her husband make their home in San Francisco along with their two children. In her spare time, Gail enjoys long walks with her two Portuguese Waterdogs, yoga, and Bordeaux wine.
Monica Pressley is a non-profit finance professional. She worked as the Chief Financial Officer with the Evelyn and Walter Haas, Jr. Fund and the San Francisco Foundation for over 20 years. She initiated and led the foundation's program-related investments fund which provides below-market loans and loan guarantees to nonprofits and other eligible organizations working to advance the foundation's social equity goals. Before joining the San Francisco Foundation, Monica worked in senior finance positions in the private sector, including seven years with Barclays Global Investors in San Francisco. Monica also serves on the board of Radio Bilingue. Monica earned a bachelor's degree in business economics and an MBA from the Harvard Business School. She enjoyed additional coursework in behavioral economics and public finance at the London School of Economics. Having just retired, Monica is spending her new-found free time with family, traveling, and cycling. She loves dance and theater and is looking forward to getting back in the dance studio.
Joel Ramirez is an Associate Director of Investor Relations for The Clorox Company. Since joining Clorox in 2011, he has held various finance management roles supporting a range of business units through forecast, accounting, new product commercialization, and corporate mergers and acquisition. His career in finance spans the technology, healthcare, and consumer packaged goods industries. He received his dual B.A. in Economics and International Relations from Stanford University and his M.B.A from UC Berkeley's Haas School of Business. He is a strong believer in the transformative power of the arts in young people's lives. His own journey with music and the arts started at an early age through elementary school music programs and continued on through college where he was one of the founding members of the Mariachi Cardenal de Stanford. He is a former student of the Center, having played with Son de la Tierra, and is active in the Bay Area's Son Jarocho community. He and his wife are raising two kids, and when he is not coaching soccer or playing Son Jarocho, he enjoys roasting coffee and traveling.
Timothy Thompson-Cook is the prior Regional Vice President of Operations for the Western United States for Alliance Healthcare Services. Additionally, Tim previously served as Chief Operations Officer at Contra Costa Regional Medical Center and Health Centers, Vice President for Service Excellence, Outpatient Services, and Ambulatory Care at LAC Harbor-UCLA Medical Center. Tim earned his MBA with a concentration in Healthcare Administration from Argosy University. He is a servant leader with extensive hands-on clinical and operational excellence. His strengths include staff coaching and development, interdisciplinary team building, and motivation. Tim has a superior track record for improving and sustaining patient satisfaction in both inpatient and outpatient settings. He is passionate about seeking new ways of improving the patient and staff experience, while also improving operational efficiency and overall organizational performance through continuous improvement. And, he is committed to discovering new ways in which he can foster an environment that breeds compassion for patient care through tapping into staff creativity and collaboration. He is a devoted supporter of youth in the arts, volunteers in youth soccer, and at the West Los Angeles Veteran's Administration Healthcare Center in Southern California.
Vanessa Whang is an independent consultant, advisor, and thought partner to funders and organizations engaged with culture/arts/humanities and has had a career in the non-profit sector for over 30 years. From 2008-2014, Vanessa was Director of Programs for Cal Humanities, California's state humanities council. She was responsible for the strategic design, development, and evaluation of all programs, including both grantmaking and direct services. She and her team identified issues and opportunities to enrich the lives of communities through the public humanities and build common cause with other sectors. Before returning to California, Vanessa was based in New York addressing issues in arts philanthropy, cultural equity, and changing demographics. Her principal clients included the Ford Foundation, Leveraging Investments in Creativity, and Rockefeller Philanthropy Advisors. She also served as Director of Multidisciplinary Arts and Presenting at the National Endowment for the Arts with a portfolio of large-scale presenting institutions, community-based cultural centers, alternative art spaces, arts education and service organizations, and artists communities. In earlier years, Vanessa headed a youth-centered arts learning initiative at East Bay Community Foundation and gained invaluable experience as a community cultural activist at La Peña Cultural Center and as a recording/touring musician. In addition to sitting on the board of East Bay Center, she also serves as board treasurer of The Whitman Institute, a trust-based funder for social good.